---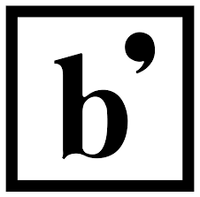 Classic Bensa - whole bean coffee by Bar Nine - 250g
Bar Nine
From BarNine...
Our "Classic" selection, where we focus on an individual component that encompasses comfort, sweetness, and a taste you will crave going back to every morning, is taking a new seasonal stop on its journey, moving from the producing region of Chiapas, Mexico to the revered Sidama, Ethiopia.
When we tasted this year's crop of Bensa, we were immediately struck by how sweet and vibrant its tastes were, instantly memorable but nostalgic at the same time. Given the extraodinary amount of diversity within coffee, even within a producing country like Ethiopia, means we get to taste coffees that surprise us consistently. To have a taste meet our definition of a "Classic" coffee from from Sidama is a particular treat. It is lovely and smooth in its presentation throughout the drinking experience, refined yet with a full mouthfeel. It will delight the avid connessieur as well as those that appreciate something that "brings them home."
In the cup, it reminds us of a version of Classic shipped in 2019 that had this beautiful washed Nicaraguan coffee. Similar to that release, this finishes with this white grape note that is immensely satisfying. Up front there is a toffee-like sweetness, vibrant valencia orange, with nuanced florals and fruited tastes. In the end, it's all about that dynamic sweetness. Have fun with this iteration of Classic, it's certainly one of our favorites to-date!