---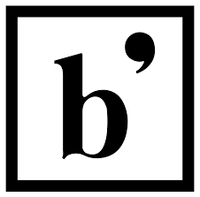 Dumerso - whole bean coffee by Bar Nine - 250g
Bar Nine
Dumerso - whole bean coffee
For many of us, there's often a singular, "aha" moment in coffee where a whole new world of flavors comes into focus, when you realize that this seasonal product is more than you had ever given it credit for. Usually, those are very Berry-forward taste profiles, and we can't think of a better or more refined version of that type of coffee than this 2021 Harvest of Dumerso, produced by our friends at Unravel Coffee Merchants.
This is a Grade 1 selection, a Natural process, and one that cups as well as many coffees 2-3x its cost. From the famed region of Yirgacheffe, this brought us back to the tastes that made us fall in love with specialty coffee to begin with. Vibrant blueberry, gorgeous bergamot, a flourish of lemon, and a honeyed sweetness. This is the kind of cup we could start every day with. It is our favorite release of 2021 so far, we can't wait to share it with you!
Berries, bergamot, honey.
All online orders are roasted to order and added to our next roast date. We roast Mondays and Wednesdays, orders placed by 8AM on roast days will be roasted that day, otherwise the coffee will be roasted on our next roast date.