---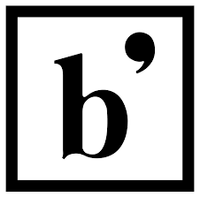 Sweet Strawberry - Aerobic Natural - whole bean coffee by Bar Nine - 250g
Bar Nine
Featuring a 36-Hour Aerobic Fermentation, we have a limited drop that is a special experience unto itself.
Aptly named by its producers in Anserma within the region of Caldas, Colombia,
Sweet Strawberry
is one of the most refined and memorable coffees we've roasted since starting Bar Nine.
Using Castillo, Caturra, and Colombia cultivars and grown between 1400 and 1800 meters above sea level, this coffee comes to us from a cooperative, which helps lends to its regional terroir. What really helps "lock in" its beautiful in-the-cup profile is its 36-Hour Aerobic Natural process, a different take on fermentation which helps lend its unique character. You may have tasted other experimental processes from us or other roasters of late, the world of fermentation has expanded and helped take many coffees to new heights.
Perhaps more impressively and so aligned for us on our values is that this processing facility runs 100% on solar energy from 247 panels on-site. With precise steps to also reduce water consumption, this is one of the most sustainable coffees we've ever released.
We've been cupping and brewing this coffee the last couple weeks at the roastery. We can safely ship this without tasting notes as the producers have truly found a perfect name in
Sweet Strawberry
. Given its dynamic quality, there is indeed more nuance than its primary attribute, which we encourage you to discover as you explore this sublime, sustainable "Sweet Strawberry" of a single origin.