---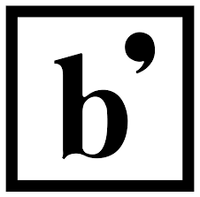 Terruño de Colombia - whole bean coffee by Bar Nine - 250g
Bar Nine
A limited release that explores the wide variety of tastes within the classic producing country of Colombia.
At Bar Nine, we love exploring new tastes that expand our horizons as well connect to what "brings us home" about coffees we love. Exemplifying that beautifully is this gorgeous blend of a variety of coffees from Colombia, "Terruño" (Terroir in Spanish).
From 6 different producers across Colombia and including the varieties of Gesha, Wush Wush, Caturra, and more, "Terruño de Colombia" represents a celebration of beautiful tastes in a cup that is totally unique unto itself. What helps bring its dynamic range is also the variety of fermentations used, from a Washed profile on the Gesha all the way to a hot fermentation Natural on its Tabi variety, giving the cup impressive top and low ends in its taste. Together this symphony is jazz in a cup, we're playing all the notes here!
There is much to savor here, and it will only be available for a limited time, so savor it while you can! 
On our cupping table:
Orange Zest, Fruit Punch, Apple, Jasmine.